Our Mission
To accompany and work with disadvantaged communities in upholding the rights, the welfare and the dignity of the poor by implementing programs that alleviate poverty, improve education and establish just relations in Cambodian society.
News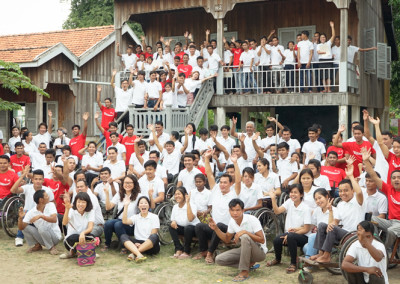 Banteay Prieb Graduation day! (Batch28)
On December 22 of 2015, Banteay Prieb was very crowded...
Read More
Contact Us
Email: jesecam@gmail.com
Phone: 855+ 12 24 21 30
Address: #376, Kouk Khleang Village, Phnom Penh Thmey, Khan Sen Sok, Phnom Penh
PO Box: #880, Phnom Penh