Book Production
You will be surprised when you are going to the book store in Cambodia and looking to the books for children. Because there are too many books with cruel illustrations and violent stories. In that situation, We start Pub- lishing project to provide children and students in Cambodia good reading materials.
Today, JSC picture story books have good content and convey morals which are good for children even the Ministry of Education recommend a lot of our books. So there is a growing demand for our books. We distributed the books to JSC offices, sold them on the market or to NGOs, or donated them to certain NGO. This year, the distributors are increased so we sold to 23 points.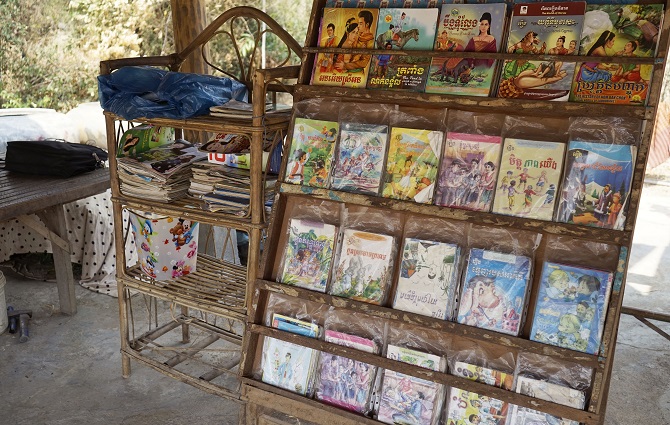 New books!
A little shark and a pearl
This story aims at educating children love to make friends and help each other.
 A carrot cucumber and tomato
This story aims at educating children to eat more vegetable.
 A proud Excabator
This story strives to educate children not to look down on others.