Banteay Prieb Graduation day! (Batch28)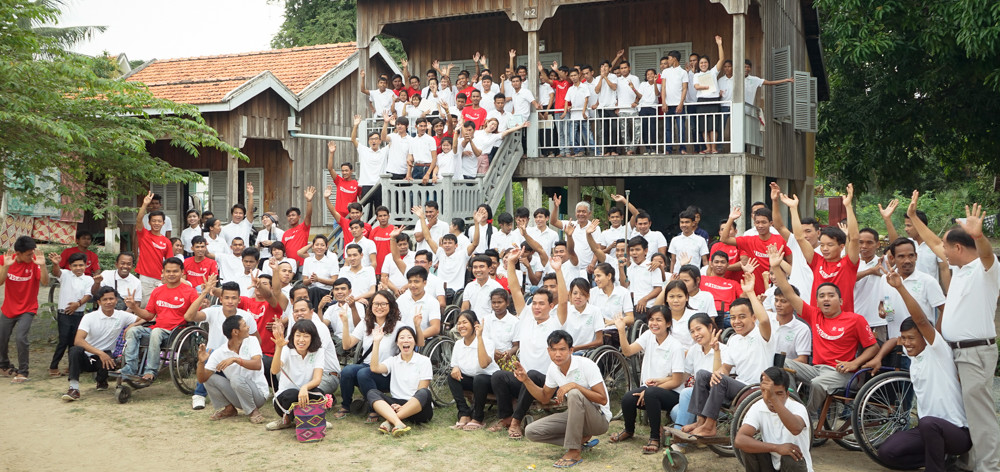 On December 22 of 2015, Banteay Prieb was very crowded with people who came to celebrate the graduation of the students. It was the biggest event of the year. Government officers, including the Kandal provincial governor, were also invited to the graduation ceremony.
The ceremony started from 8:30 in the morning. First, there was a congratulatory speech by the teachers, and then graduation certificates were given to the students. There were two certificates – one issued by the government and the other issued by Banteay Prieb – both were given to each student. We put a lot of effort in preparing the certificates since these will prove the students' skills and make customers have trust in them when they start a new business. After the graduation ceremony, there was an exhibition prepared by each class, which showed their year-round activities. We took time to look around each booth and congratulate the students' accom- plishments for their year in Banteay Prieb.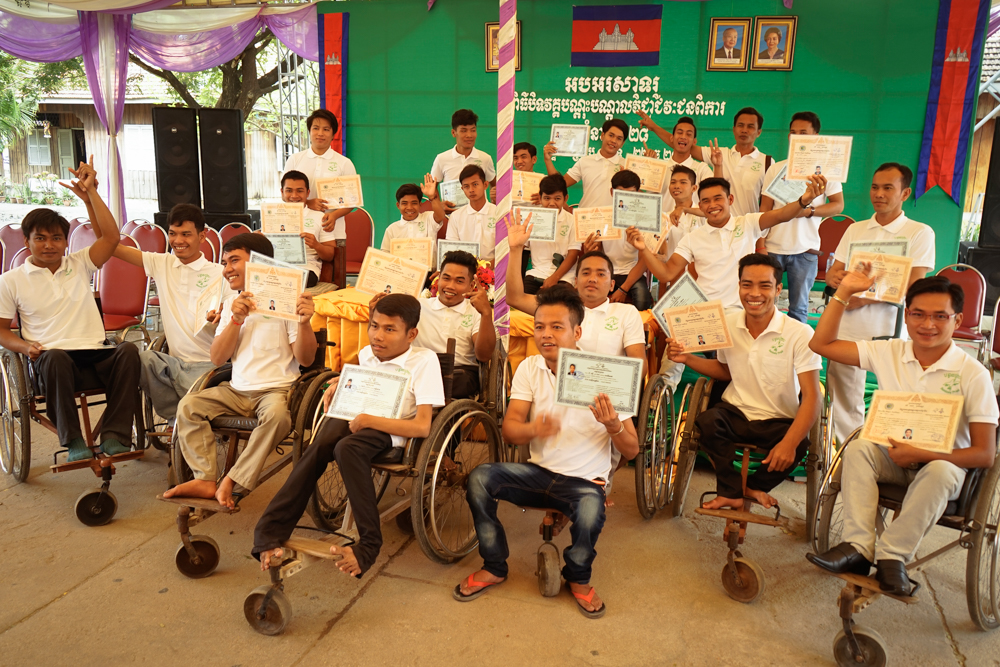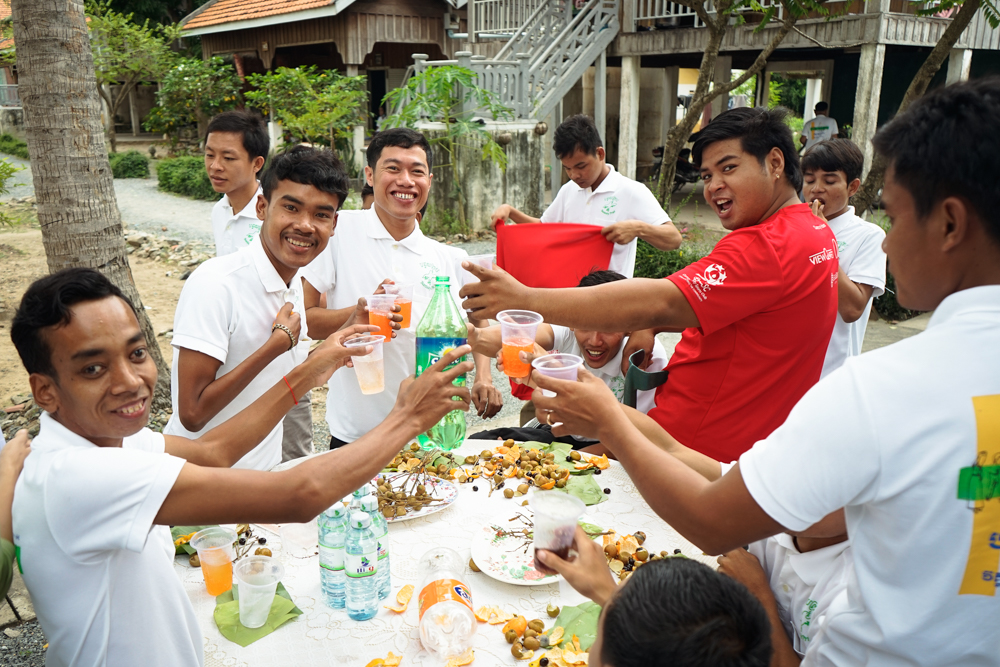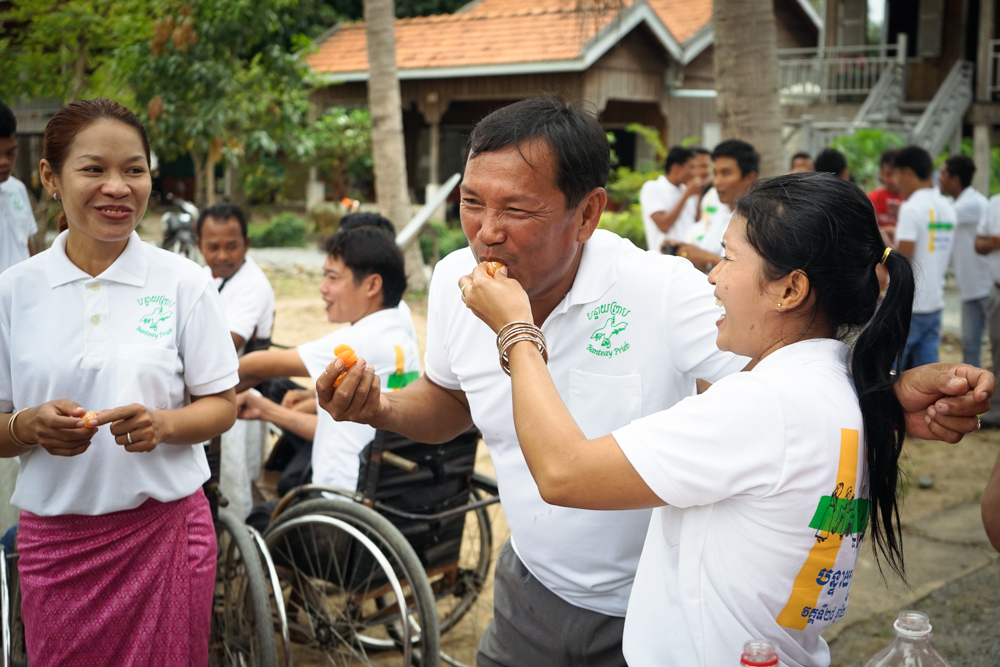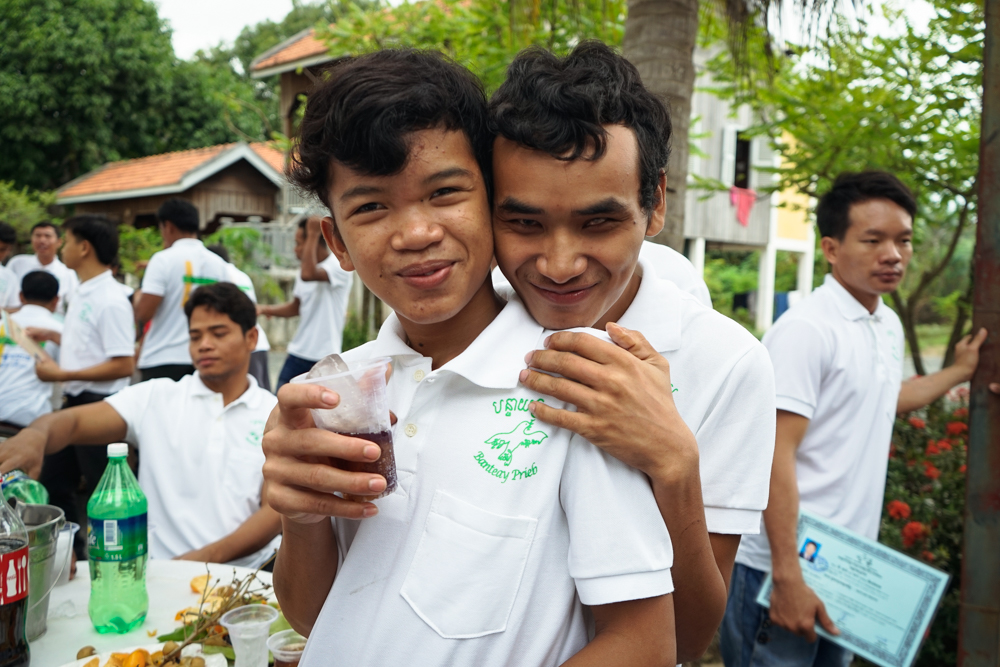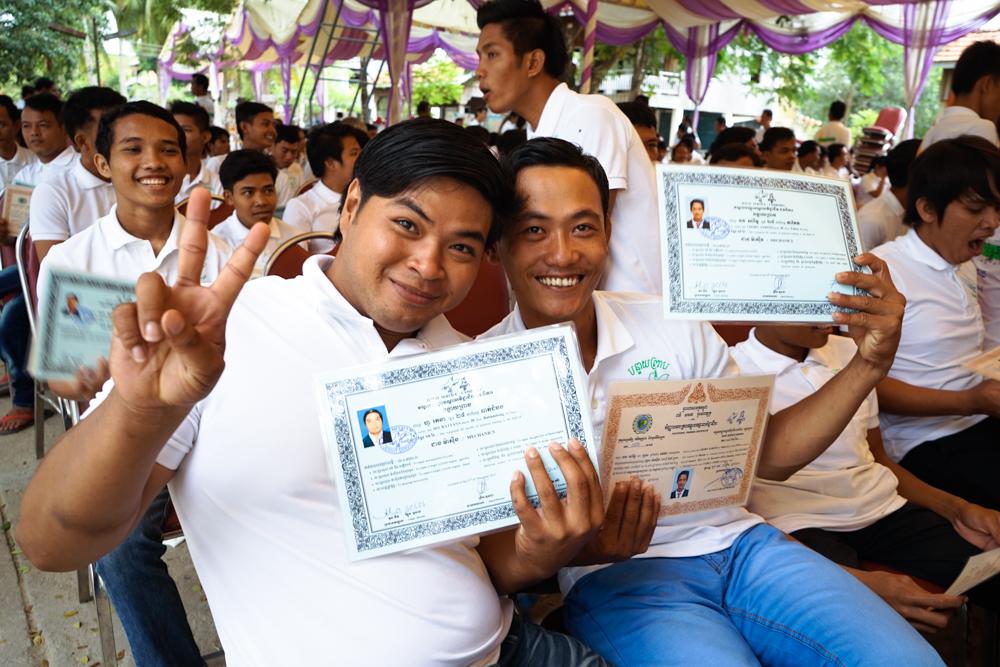 After looking around each booth, the most fun part of the graduation day begun – the race! Many students participated in the race that included wheelchair part, -wheelchair part and relay part. The cheerful dance music added more excitement to everyone. We cheered for one another, and it was just like a festival!
Later, we had a special dinner with a whole roasted pig that we had just caught and cooked. Then we had a dance party which was the highlight of the day. Students dressed up with their best looks and enjoyed the party. In the middle of the dance party, there was a fashion show by students wearing tuxedos and dresses that were made by students of the sewing class. This fashion show has been the tradition of Banteay Prieb's graduation ceremony. With the help of the teachers from the sew- ing class and the make-up class which just started this year, students could dress up very nicely and we all gave them a big applause. The party continued until 11 pm.
In the next morning at 5 am, before dawn, students who live far from Banteay Prieb begun to go back home. Teachers and volunteers said good bye to students with encouraging words for their new start, and the students left one by one for their new life. Many students embraced each other crying. They promised to meet again and cheered for each other.